As an LED lights supplier, there are always some young men ask me the same question: can I use a torch to replace a dedicated bike light?
From what I can see, there are plenty of people using torches and they have no problems riding at night. However, in some situation, it is very dangerous.
Bright
For the most part, LED bicycle lights are brighter and designed to run longer than flashlight torches. Mode changes are usually easier as well. Torches on the other hand are a quick compact solution.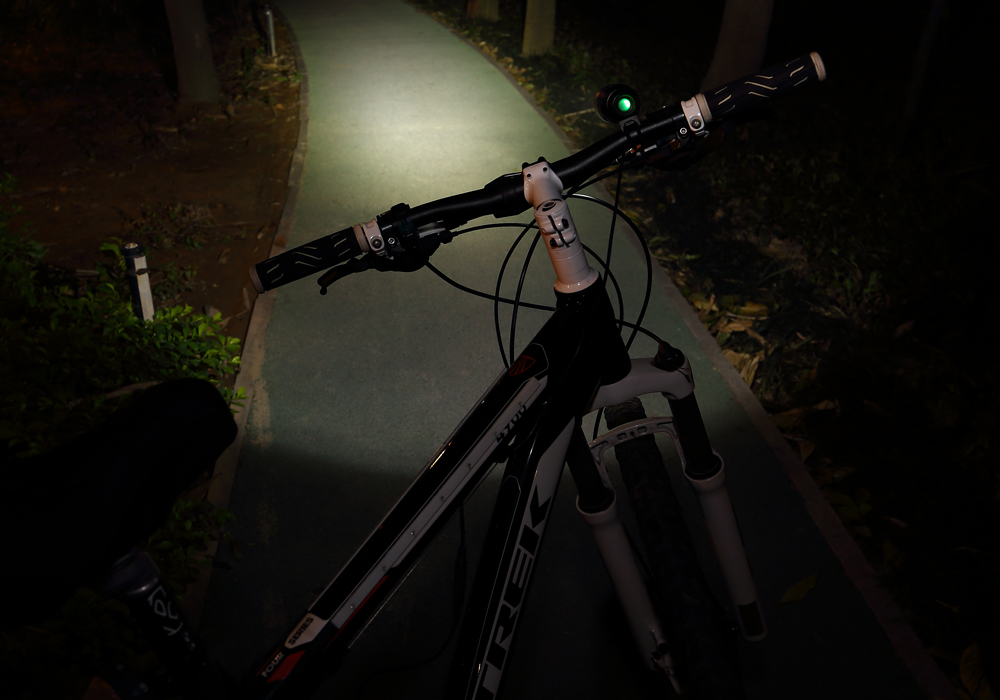 Quality
Generally speaking, both of them are light-weight which will help you carry in your pack easily when not needed. However, quality is a big issue with torch. It is desirable for workmanship and components which are used in the builds. And if you have a dedicated bike light you can have much more usable beam patterns, selected specifically for your needs.
Price
Torches are the best bang for the buck going hands down. And it appears that dedicated bike lights are almost always far more expensive than fairly high-powered torches. For under £70, you can now get a 300 or 600 lumens bike light. A few bucks more get you 1200 lumens! That's brighter than most car headlights. All powered by a couple of AA batteries or equivalent.
I can totally accept and understand that why some people don't want to pay too much for a bike light. Because of this price difference, it's often possible to buy 2 or 3 torches for the price of one dedicated bike light…which would negate the brightness difference (if 2 or 3 torches are used at once) and even give the edge to torches because you have redundant backup.
Convenience
For a flashlight torch who is powered by 18650 batteries. You need to take them out from the torch and charge it individually. And for the same luminosity, torch has a very short run time. In order to double lighting, you need to carry more batteries in your pocket and make sure that these cells are all properly charged. After a long time to ride with your flashlight torch, you will feel it is a nightmare as you need to carry extra batteries and make sure they are full charger. Once you forget which were already charged, you will take yourself in bad situations.
All of these things are need to consider if you are folks who ride in the dark constantly. In short, a dedicated LED bike light is very much worth the extra cash.